3 Key Exhibits from ADIPEC Every CXO Needs on their RADAR

Kelvin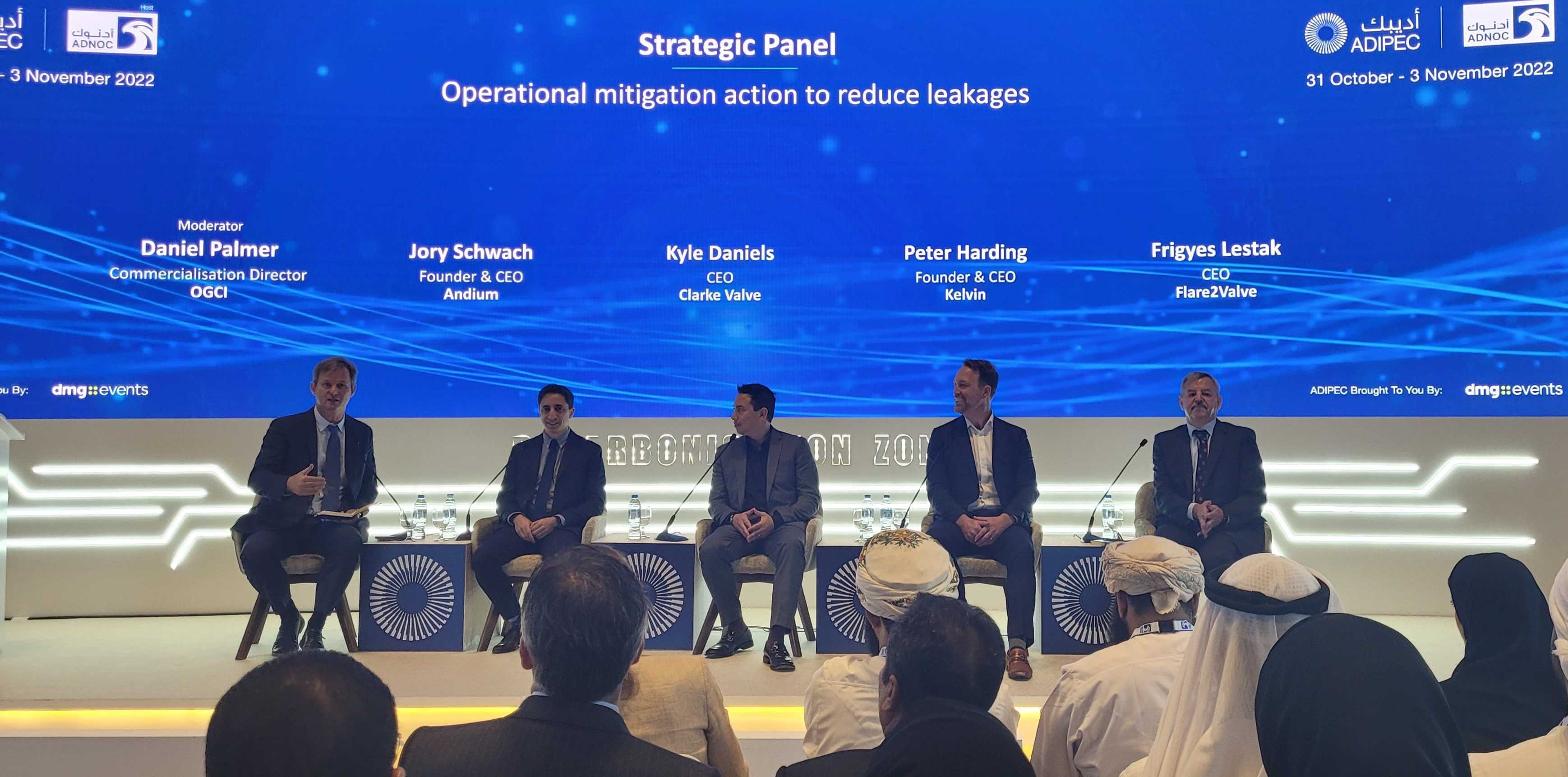 Strengthening energy cooperation is a crucial theme earmarked to take center stage at this year's Abu Dhabi International Petroleum Exhibition and Conference (ADIPEC). The focus on building tighter cooperation between countries and companies is evident in remarks stated by the Union Minister for Petroleum and Natural Gas for India, Hardeep S. Puri, to attend the opening ceremony alongside the hosting ministers, Sultan Ahmad Al Jaber, Minister of Industry & Advanced Technology UAE, and Suhail Mohamed Al Mazrouei, Minister of Energy and Infrastructure UAE.
ADIPEC is where the world's largest energy ecosystem meets. The conference will capture 2,200 exhibiting companies, over 50 National Oil Companies (NOCs), International Oil Companies (IOCs), and 25 international exhibiting country pavilions.
Beyond relationship building, ADIPEC is traditionally a forum for exploring market trends, sourcing solutions, and conducting business across the industry's entire value chain. Governmental leaders from all over the world meet with counterparts from various countries, heads of international energy organizations, and CEOs of global oil & gas companies.
3 Themes for a Better Tomorrow
A vital component of relationship building, and alongside the exhibition at ADIPEC 2022, are dedicated themes on display this year, underscoring significant trends within the industry. The Offshore & Marine Exhibition and Conference, the Digitalisation In Energy Exhibition, and the Smart Manufacturing Exhibition and Conference are dedicated spaces for thought leaders to share and learn from peers to enable the global energy industry and form new models of cross-sector collaboration.
The three main zones in these three key Exhibitions are the following:
Digitization of Energy Zone: Focused on unlocking and maximizing the value of razor's-edge computing and technologies across energy businesses, showcasing the latest technological innovations that empower companies to focus on capital and operational efficiency.
Smart Manufacturing Zone: Focused on diversifying and strengthening supply chains and driving economic diversity and energy security, the hope of such a zone is to discover better ways to grow manufacturing capacity sustainably.
The Decarbonisation Zone: Focused on the growing need for strategies to cut carbon emissions in the energy industry, it is a forum for leaders in the energy ecosystem to discuss innovative technologies that are helping to drive impact.
One of the key sessions at The Decarbonisation Zone highlighted Kelvin's Founder and CEO, Peter Harding, taking the stage discussing "Your Path to Netzero- Take Action Today to Reduce Carbon Emissions."
To learn more about his session, visit Kelvin's booth in Hall 12, PC7, or reach out to https://kelvin.ai/contact and talk to a professional about how Kelvin finds and cuts carbon emissions.