A proven pathway to adopting industrial AI

Kelvin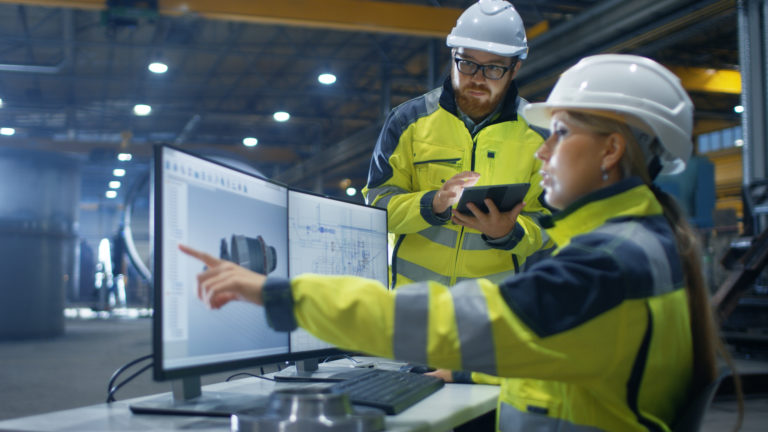 Many industry executives ask: where do I even begin to prepare my company to leverage these advanced technologies?
Undeniably, technology is changing the way we do business. Industries spearheaded by the demands for digital transformation are rethinking everything from business processes to plant operations. The impacts are far-reaching across jobs, industries, and business lines. There is no technology more anticipated to drive this change than artificial intelligence (AI).
According to a recent Accenture study, 84% of C-suite leaders understand the importance of AI in developing their industrial applications. The majority of those interviewed believe that industrial AI holds the key to growing their business and ensuring its survival into the future. However, 76% aren't sure how to pull it off.
As smart machines, IIoT and improved network capabilities create additional possibilities for AI, many industry executives are asking: where do I even begin to prepare my company to leverage these advanced technologies?
Get AI-ready with a multi-dimensional roadmap
AI can be a transformative force in your organization. However, you'll want to learn from the mistakes of many in industrial manufacturing who created AI initiatives without a plan.
AI applications can only address specific organizational problems and, therefore, should not be a 'catch-all' for your technology initiatives. It's essential to map your AI solutions to select those AI applications that can drive business growth.
Here are five steps that will help prepare your company for industrial AI applications.


1. Strategy:

Identify AI use cases that align with your business objectives
AI can be a powerful tool in achieving your business goals, but identifying the right use cases often proves challenging. That's why it is essential to identify which problems you want AI to solve before investing time and resources into building out solutions–don't rush!
Instead of trying for that perfect custom solution on your first project, take some time to identify what would work best, keeping your business objectives in mind.
Start by creating a list of the business problems your organization is aiming to solve. Use your existing resources or partnerships to evaluate which proven AI solutions could help with your problems with this list in hand.
Here is a list with some examples based on industry:
Upstream Oil and Gas:

Asset optimization, predictive maintenance, reservoir modeling

Manufacturing

: Asset quality check, predictive failure, inventory management

Mining

: Failure plane prediction, raw material grading, energy use forecasting
Choosing a proven use case within your industry will ensure that your team is not spending excess time and resources testing unproven solutions.
It is also vital to start small. Whichever use cases your team selects, they should use agile project management methodology. Then iterate accordingly from what you learn. This process will help you develop a clear plan of action that defines a future state of industrial AI integration for your entire business.


2. People:

Integrate AI with human and technical workflows
When integrating AI applications with human workflows, you may need to redefine job descriptions and solicit stakeholder buy-in through a well-defined change management plan.
You should give your people an opportunity to voice their concerns and provide support at multiple steps along the way. Stakeholder inclusion builds trust and confidence in the project and technology.
This people dimension includes the skills, roles, and attitudes required to deploy AI-based initiatives effectively. Even if you know you have to make some changes down the road, it's imperative to get everybody on board with how the new technology will impact their jobs.
Your workforce must be prepared to build and implement AI solutions successfully.
According to a McKinsey survey, most companies anticipate workforce changes related to industrial AI. Approximately 83% of participants planned to retrain staff members on new IIoT integrations, with nearly 40% planning to retrain at least a quarter of their workforce.
Ensure workforce engagement through each step of your AI integration with initiatives that include:
Employee training planning

Town halls to invite input and provide information

Continuous technical support for new tools

Comprehensive inclusion for developing and building AI solutions


3. Data:

Feed the AI beast
You need data—and lots of it—to feed AI solutions and help them grow into robust tools for your organization. Therefore, you must build an industrial data strategy that allows you to collect the data to fuel intelligent decisions and innovate your workforce.
Your data governance strategy needs to include the rules for accessing, sourcing, and verifying collected data. With an industrial software platform like Kelvin.ai, you can improve your various data inputs' predictability, quality, and applicability.
Keep in mind the lessons learned by many well-meaning organizations who might be farther down the data governance road. Some of them have learned the hard way that no matter how much data you have, if it's not valuable and accessible, it won't help you implement the changes needed to drive your business forward.


4. Infrastructure:

Procure and plug-In
This step can make or break your move from transitioning an AI trial system into an enterprise-level powerhouse. Building the proper infrastructure requires you to procure and integrate any assets needed to make industrial AI solutions a reality.
Partnering with an established platform provider can help provide a robust digital infrastructure–delivering your team powerful computing resources, a low-code development environment, and connectivity between the systems identified during your initial Strategy-building step.
Remember, your digital assets are not the only elements to consider during this step.
There are both physical and technical components to setting up your infrastructure for AI. You'll need access to data scientists, data engineers, and AI support systems such as CloudOps or DevOps. Technical or software features typically include workflows to keep everybody in sync for new roles and processes.


5. Governance:

Communicate AI's benefits clearly
It's crucial to remain transparent with your team when planning and implementing your industrial AI strategies. Clear communication and documentation of process changes will help everyone understand their role in supporting AI adoption.
You can't begin training soon enough.
The more well-informed your workforce, the less mistrust and suspicion changes will garner. When your employees understand the benefits of AI implementation–to both the company and themselves–they will feel less threatened by the new technology and will be more likely to weather the changes.
In your communications, make sure to emphasize that the combination of people and AI nets the best possible outcomes. Not everyone will want to become a data scientist, but some people will embrace the change, the opportunity to innovate, and the chance to help your company achieve its growth goals through AI.

How can the Kelvin Platform help?
Now that you understand the steps needed to plan, implement, and execute industrial AI the right way, how can you prepare your organization for this critical technology? By partnering with a proven technology partner like Kelvin.
Kelvin provides all the tools necessary to build advanced supervisory control applications, workflow automation, predictive maintenance, and other solutions for your manufacturing or corporate applications. We can help you at each step of the journey by integrating siloed data sources from your operational and business systems, implementing low-code development tools, and simplifying control application development.
With these tools and our technical support, you're assured a smoother and more seamless AI transition–for both your company's processes and people.


Want to learn more? Contact one of our
AI experts today.