Artificial Intelligence Podcast with Kelvin AI CPO

Kelvin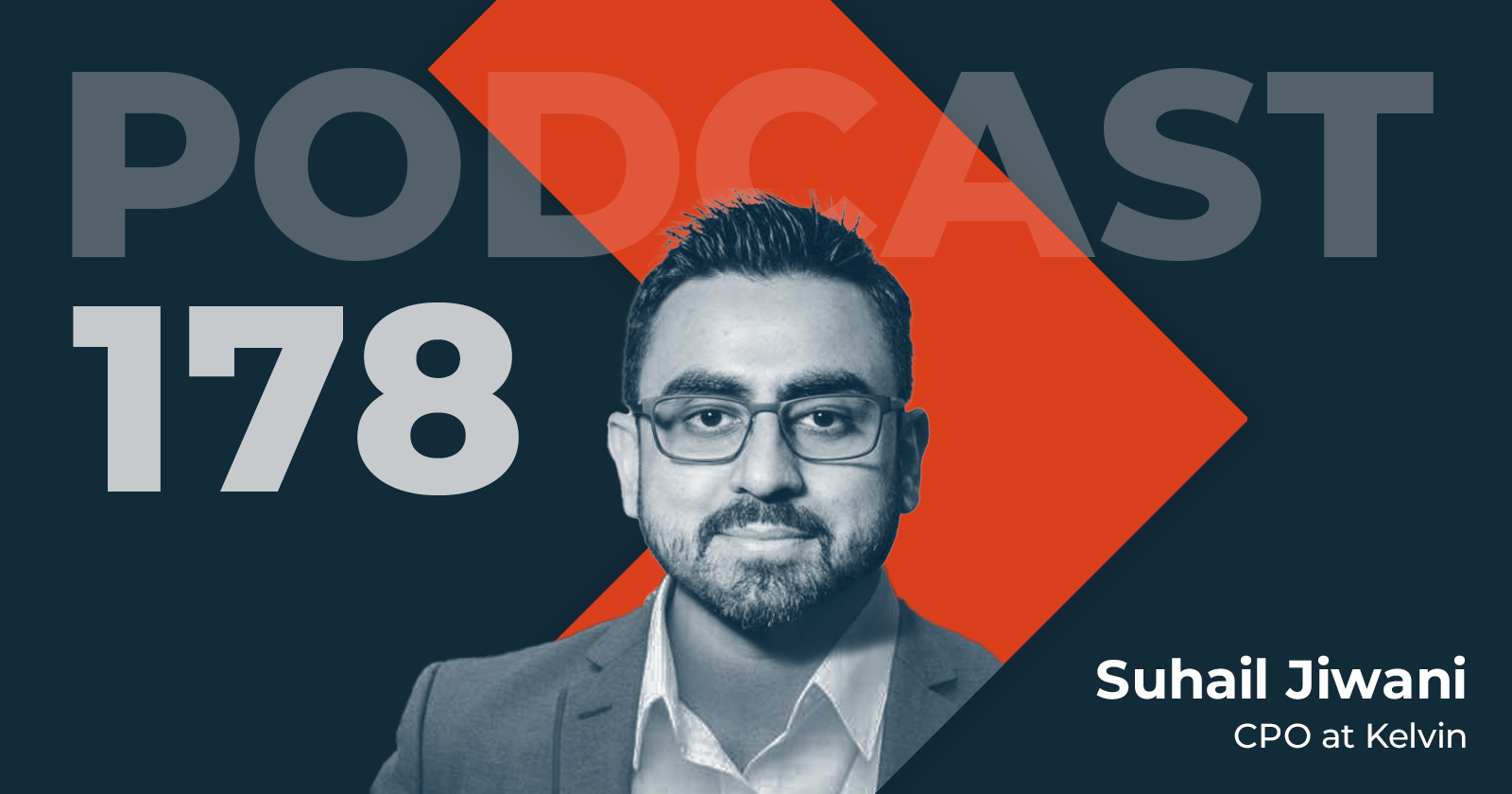 Suhail Jiwani, Chief Product Officer of Kelvin AI, reveals the future of autonomous and sustainable manufacturing is here on The Digital Thread podcast, hosted by Ken Forster, Executive Director of Momenta.
Suhail Jiwani Shares How AI Simplifies Complex Industrial Systems
Industrial automation executive Suhail Jiwani developed his product leadership expertise spearheading digital transformation for Honeywell and Cisco, but he's most excited about what's coming next at Kelvin AI. Suhail, Kelvin's new Chief Product Officer (CPO), revealed that the future of autonomous and sustainable manufacturing is already here in his interview for The Digital Thread podcast by Ken Forster, Executive Director of Momenta.
"We provide our customers with a collaborative controls software platform that helps them automate their industrial operations by leveraging the concepts of industrial IoT, AI, machine learning, robotic process automation, and edge and cloud convergence," said Suhail. "Kelvin brings in information about the network, the data, and even the control systems together to close the loop."
As Suhail built his career launching products in the Industrial Internet of Things (IIoT) space, he saw first-hand that manufacturers need to solve the problem of information technology (IT) and operational technology (OT) convergence. But he soon realized that connecting systems and providing open-looped recommendations only scratches the surface of what's possible.
He's now leading the product charge at Kelvin to provide software that can automate closed-loop control decisions to improve operations. It's a new frontier for industrial automation – applications that can both read data and write it back.
Kelvin AI software allows users to easily define system and process limits, automatically tag data and interesting events, perform root cause analysis, and even simulate complex optimization scenarios. Sharing a unified view – a single source of truth on the health of assets, processes, and systems – empowers teams to adapt to today's dynamically changing landscape and resolve bottlenecks.
Empowering Engineers and Operators With Augmented Intelligence
"We're giving the power of modern AI-driven automation back to the hands of the engineers and operators and creating assistive technology that will one day lead us to sustainable and autonomous manufacturing operations," reported Suhail.
Each interaction with Kelvin's software trains the system to become smarter, improving its ability to predict failures. Engineers receive better recommendations and can automate workflows without upgrading their existing industrial automation stack or undertaking complex bespoke projects.
Beyond increasing the scope of what control applications can do, Suhail also offers insights on where the technology can function best. He's learned that edge computing at remote locations and centralized cloud computing doesn't always have to compete for the same space, but rather can work as complementary technologies running in parallel to maximize operations.
How the software works is also important to the product strategy – is it helping a company meet their sustainability and net-zero goals while increasing production and efficiency KPIs? This double bottom-line impact helps customers easily justify ROI in partnering with Kelvin.
Creating Sustainable Business Value With Smart Manufacturing
Suhail recognizes the growing trend of manufacturers speeding up their digital transformation noting, "The current strain the pandemic has put on our supply chain is only leading to the acceleration and adoption of this particular technology."
As a product leader, he's passionate about forward-thinking technology that solves current manufacturing problems. He's pumped that a customer in Australia operating thousands of oil and gas wells automated their production processes by optimizing the operations of various artificial lifts, resulting in significant cost savings and production uplift. Impressively, the automation also reduced fugitive methane emissions by as much as fifty-three percent in some wells.
Another customer success story that inspires Suhail is a large energy company that uses Kelvin software to standardize many aspects of their North American fracking operations, from drilling to completion. They run over fifty optimization and autonomous control applications on Kelvin's platform, which has led to approximately $100 million of operational improvements in the last couple of years alone.
With multiple global customer engagements, Kelvin's solutions can augment engineering intelligence in process manufacturing verticals like oil and gas, energy, renewables, chemicals, mining, food and beverage, consumer packaged goods (CPG), and pharmaceuticals.
"The good thing is that our work at Kelvin is not some moonshot vision a couple of decades into the future," Suhail revealed. "This future of autonomous and sustainable manufacturing that we're talking about is happening right now."
At the top of the product management field, Suhail can predict what's coming next on the Industrial Edge: innovating distributed computing and machine learning at scale at the edge, focusing on cybersecurity to support a distributed cyber-physical architecture, and migrating more enterprise and operational workflows to the edge.
Tune into Momenta's Digital Thread podcast with Kelvin CPO Suhail Jiwani for a deep dive into his executive product insights.