Failure Mapping Maximizes Plant Success

Kelvin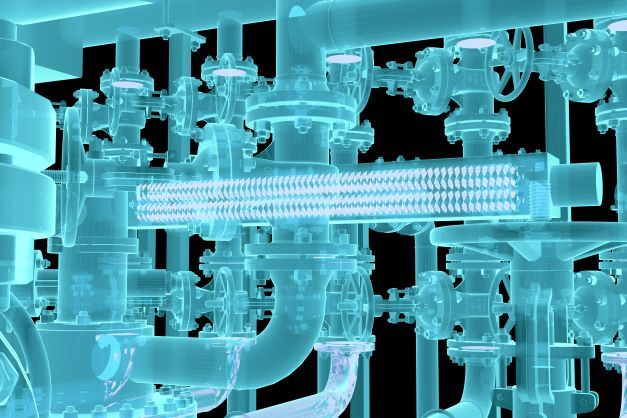 Detect, predict, and prevent defects with Kelvin software. Plug into failure mode analysis with low code, customize your predictive maintenance and process analytics with data from your own plant, and tap into prescriptive analytics.
The supply chain crisis, worker shortages, and COVID-19. It's a triple whammy. And if you're managing a plant, asset defects or production outages couldn't strike at a worse time. It could be a faulty pump. A packaging defect. Or even a rogue sensor. Never mind an out-of-spec product.
Failure mode analysis software detects equipment failures and production losses, saving plants from costly breakdowns, bottlenecks, and shutdowns. These tools include condition monitoring to control assets in real-time and predictive maintenance to sustain operations. Innovative solutions also offer prescriptive analytics that move beyond detection and prediction to help prevent incidents before they occur.
Asset Failure Detection Finds Anomalies
Asset failure mode analysis software helps companies manage risk. Our industry-leading solution includes a proprietary asset failure mode library. Applications run continuously in the background during an industrial workflow, checking ongoing plant activity against an extensive database of common failures.
This database evaluates all the mechanisms in a machine and the many ways in which they are likely to fail. It breaks down asset classes into types for further control. For example, the asset class for pumps has different types (centrifugal pump, beam pump, and piston pump). Every piece can be classified, with sensors mapped to the parts. The sensors detect any of the myriad problems identified in the asset failure mode library.
Trained machine learning algorithms monitor the data and strengthen the system. Instead of relying solely on gut instincts to gauge asset health, managers can make more data-driven decisions. Failure mode detection harnesses artificial intelligence as well – to find defects in components and sensors. Plants can more accurately forecast asset failures when a failure mode library pairs with artificial intelligence for pattern matching.
On the front end, customer experience is key with failure mode analysis tools – they must be easy to use for both operators and managers whether or not they have expert programming skills. They should empower users to set up their environment with low code.
The most advanced failure mode analysis software offers additional benefits. Users can not only set up their environment right out of the box, but they can also customize their database. Connecting through their own software development kit (SDK), managers and their staff can add information about their plant's unique processes, equipment, and potential defects. Configured with a failure mode library specific to their own location, workers can more nimbly manage the risks of any particular facility.
Prescriptive Analytics Prevents Incidents
It's unfortunate that many monitoring systems only alert plant operators after an incident. By then, the damage has been done. Frustrated workers must scramble to fix the problem and mitigate its effects.
But there's a better approach. One where you can identify a problem in its infancy and solve it before it leads to a loss of asset function or process defect. Software that employs prescriptive analytics to offer pre-emptive solutions, mitigating tasks or prescriptions for repair.
The most cutting-edge tools use trained models to look for specific failure modes, harvesting a library of data and solutions. Armed with a historical failure mode library, plant operators and managers are alerted to production or electromechanical defects. The result is game-changing.
It's the difference between being startled with an alarm about a faulty pump (good luck figuring out what's wrong) and receiving a helpful alert notifying you of an early defect within a particular component and part. The assistive alert would provide more information on failure modes and likely reasons with recommended steps to fix the issue.
Smart manufacturing technology can both identify a defect and prescribe measures to mediate it. It evolves your plant operations from reactive to proactive, giving you strategies to optimize efficiency and productivity.
Choosing Failure Mode Analysis Software
Corporate initiatives for digital transformation and smart manufacturing along with net-zero goals have jump-started the need to implement systems for quality assurance and lower emissions. Companies that can detect, predict, and prevent equipment failures arm themselves with an arsenal to defend against unwelcome defects wreaking havoc in an already challenging workplace.
Plant managers and operators are moving past the realm of opinions to tangible facts. They're leveraging data from asset failure mode libraries and domain expertise where assisted machine learning trains the models, resulting in factual insights and actions.
Equipped with a system like this, your facility can plug into failure mode analysis right out-out-of-the-box, with the ability to customize condition monitoring to your own database of known defects. Bringing it all together, today's best predictive maintenance tools also give you the power to tap into prescriptive analytics to wipe out costly defects before they hit your plant. Discover how you can get started.