Manufacturers: Take a Byte out of the Supply Chain Crunch with Sustainable Operations

Kelvin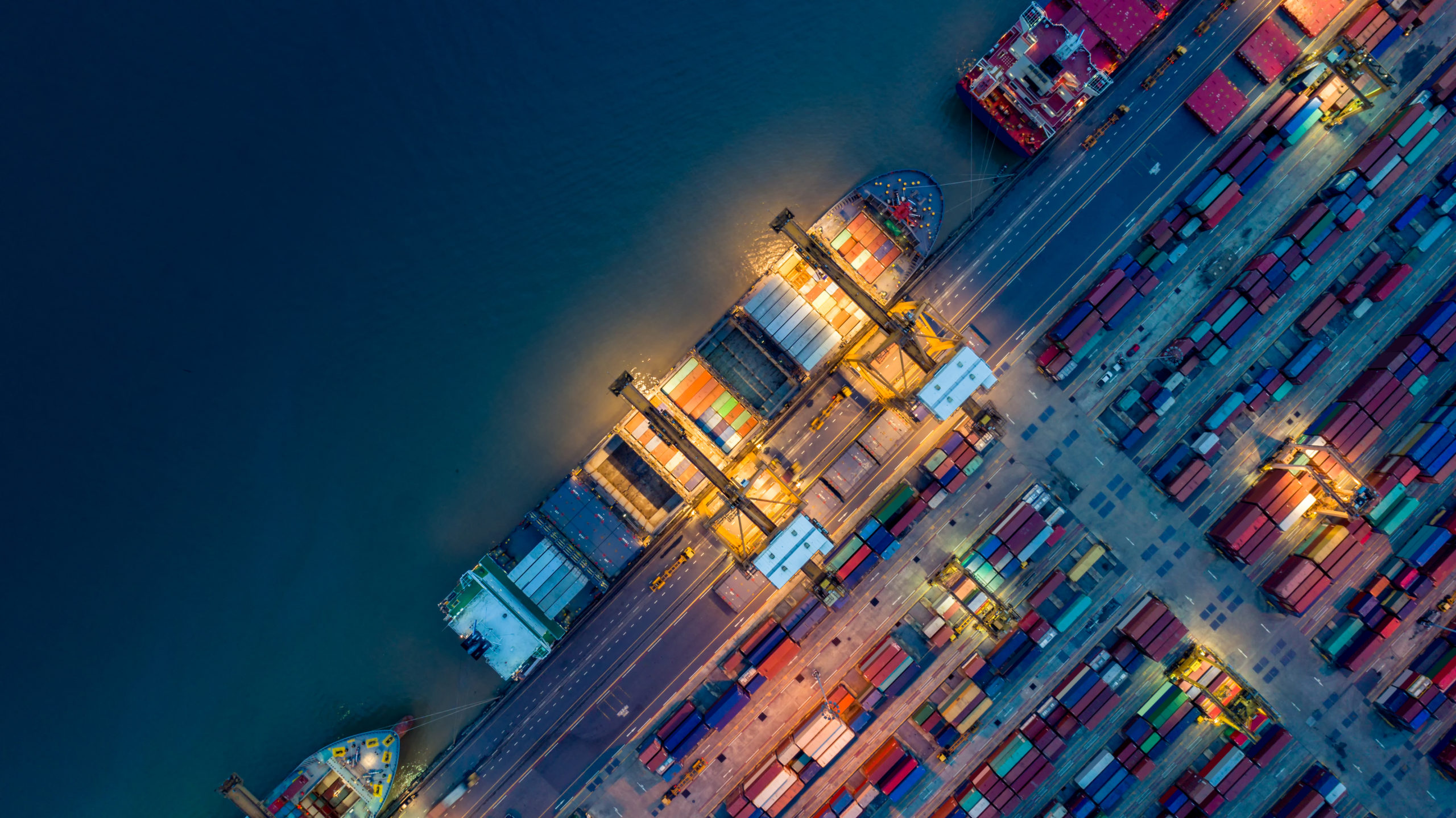 In the midst of the global supply chain crisis and COVID-19, what's a smart manufacturer to do? Sustainable operations can help you dynamically adjust to supply delays, quickly shift to new suppliers, and work smarter even with a smaller crew.
Do you reach for your favorite product at the grocery store only to find an empty shelf? A visit to any car lot, grocery store, or online retailer confirms an unavoidable fact: many of the goods that we rely on are in short supply. Across the global supply chain, manufacturers struggle to find the raw materials, staffing, and transportation channels they need to meet customer demands.
While its impacts are far-reaching and complex, the ongoing supply chain disruption traces to the same root cause: COVID-19. Once-reliable supply routes and manufacturing processes experienced major bottlenecks in the wake of the pandemic.
But manufacturing plant managers are not defenseless against the rough seas that pummel today's shipping lanes. By pivoting to more sustainable manufacturing methods and choosing the right technology stack, engineers and operators can navigate ongoing uncertainties and optimize their processes.
Global Pandemic Infects the Supply Chain
As the global economy contracted during the pandemic's early months, companies expected across-the-board declines in product demand. They reacted by closing offices, laying off workers, and curtailing production. Employers transitioned to remote workforces to keep workers safe.
But demand spiked for many items. Hospitals and the public at large scrambled to find protective masks and shields. And with more people stuck at home for months, online shopping became part of the daily routine. Orders for consumer goods— appliances, TVs, groceries, and home office supplies—skyrocketed.
As demand quickly increased, businesses vital to a steady supply chain—including warehouses, trucking companies, and manufacturing facilities—struggled to find and retain workers. Sustained labor shortages led businesses to curtail production volumes and shorten the workday. Certain goods and services became even harder to find.
Fortunately, sustainable operations offer a remedy for some of our supply chain woes.
Sustainable Operations Unlock Tight Supplies
The New York Times reported that untangling the global supply chain will require additional transportation, manufacturing, and warehousing. Furthermore, some companies are shifting from just-in-time manufacturing (build on demand) to just-in-case manufacturing (build and store in excess of demand). However, these solutions will take significant time and investment.
So, what can you do to ease your plant's supply chain burdens in the short term?
One place to start is to optimize and align your supply chain processes with sustainable manufacturing principles.
Sustainable operations equip engineers and line workers with several strategies that can ease supply disruptions:
Dynamically adjust to supply delays. Real-time data and control allow your engineers to slow down or ramp up production in response to supply changes.

Change the frequency and volume of raw material/equipment ordering. Optimize ordering by tying inventories to material usage on your process lines.

Quickly shift to new vendors. Order from other qualified suppliers if the established ones can't meet your current needs or adjust to new product demands.

Make manufacturing processes work with a smaller crew. Reduce the hands-on demands on your engineers through automated monitoring and control functions that optimize process parameters in real-time.
Intelligent Control Software Eases Supply Chain Pressures
Making your supply chain more sustainable can seem like a daunting task. But COVID-19 has accelerated the pace of digitization and your plant must keep up to remain competitive. While there's no vaccine that can immune your operations from today's threats, taking a step-wise approach to digital transformation makes the process much more manageable.
Smart manufacturing also means choosing the right tools to keep your KPIs on track despite outlying pressures. For instance, engineers and operators can detect early warning signs for asset failures and move to automate corrective actions.
Kelvin software makes it possible to build, deploy and scale advanced applications at the edge where incidents may occur. Integrated with intelligent control systems deployed across the enterprise, Kelvin delivers increased productivity, efficiency, and sustainability.
Augmenting human intelligence, Kelvin's optimization applications combine machine learning with the knowledge and experience of your engineering experts. You can ensure reliable performance as process conditions change by monitoring, adjusting, and resolving issues on the spot. Your engineers can harness real-time analysis and insights to predict how external factors impact process lines and develop preventive plans to avoid production slowdowns.
Additionally, when pairing artificial intelligence with robotic process automation, you can leverage process data in new ways. Over time, Kelvin software will learn the ideal set of conditions to keep process lines running smoothly.
Continuous improvement is built into the system. Your control systems will automatically adjust production parameters to maintain optimal performance–with less material waste, energy usage, and equipment downtime. So, when the markets pivot, you'll have the tools to be in control.
Yes, the global supply chain will continue to have lockups. But plant managers, operators, and engineers can turn to dependable solutions to unlock production. Kelvin's sustainable operations software gives you the tools to make the best use of your materials and staffing for the long term.
Contact us today to find out how Kelvin can help you quickly adapt to changes in your supply chain. Your manufacturing facility can take a byte out of the supply chain crunch with our sustainable operations software.