Industry 4.0: Covid-19 and next steps in digital transformation in oil and gas

Kelvin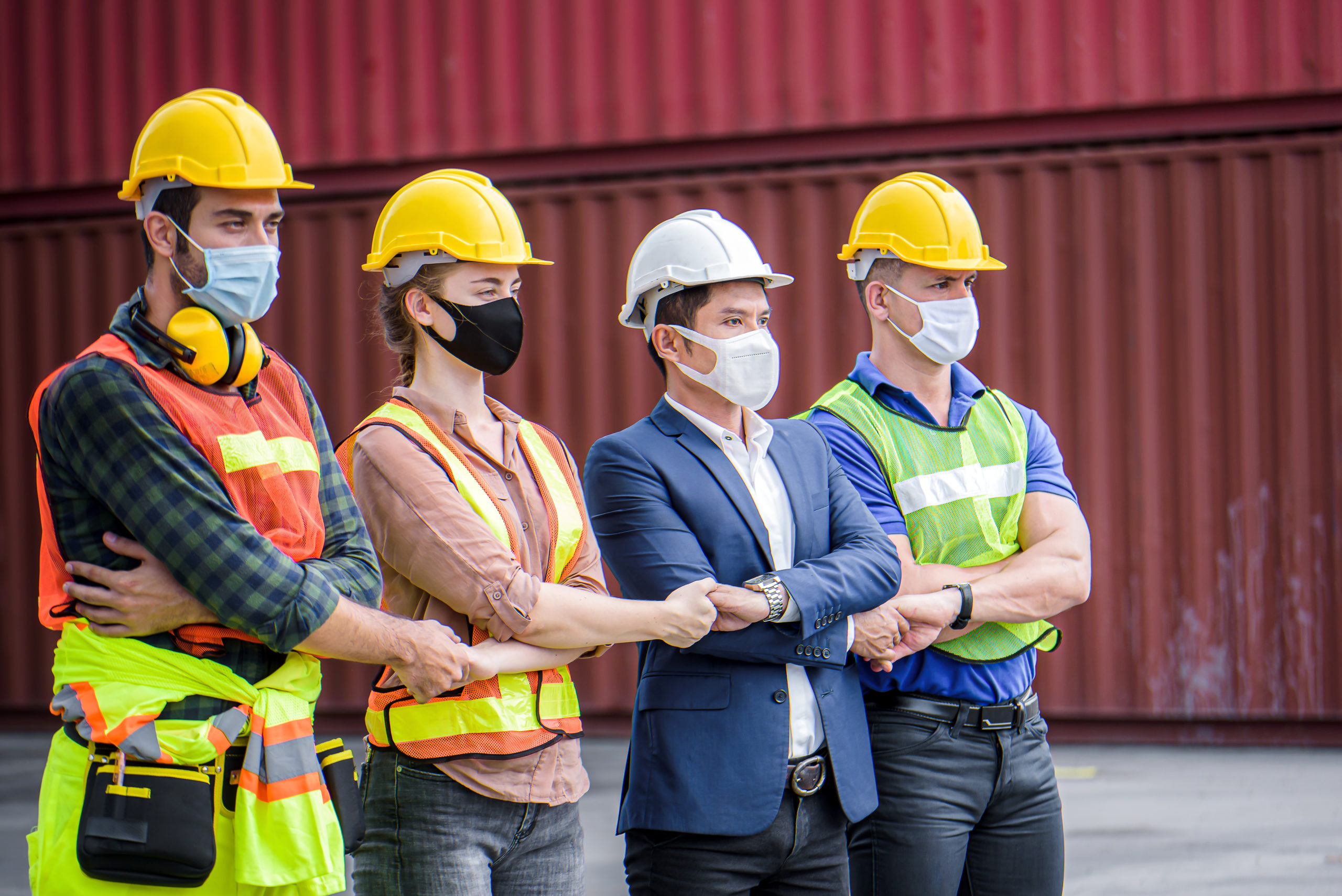 While many challenges face any oil and gas company's digital transformation, we've identified three things your team can do to accelerate your digital strategies.
In the wake of COVID-19, the manufacturing industry around the world is rethinking its digital transformation strategies. The pandemic threw global economies into turmoil and made it necessary for companies to shift priorities and address unprecedented circumstances.
While companies focus on containment, employee well-being, and humanitarian issues, they are grappling to adjust their business models in the context of the "new normal."
Before the crisis, many CEOs were committed to adopting digital transformation efforts as an inevitable part of their business, although some were unsure where to start. However, the pandemic accelerated plans for digital transformation, particularly in the manufacturing sector.
Those companies that move early and are responsive in a crisis will have a greater competitive advantage. Taking a conservative approach is no longer an option.
The value that digital initiatives deliver far surpasses a cautious approach, especially as companies grapple with staying competitive in the new environment.
The biggest challenge is determining where to begin.
The three keys to accelerating digital transformation in oil & gas
Oil and gas companies are contending with an unprecedented dual threat of a flooded oil market and the disruption of a global pandemic. The past year has forced operators to drastically reduce their operating budgets and reduce their workforce while trying to increase, or at least maintain, their production rates. These challenges have forced a typically conservative industry to adopt innovative digital technologies to remain competitive.
In a 2020 survey, 92% of oil and gas executives agreed that their organizations would have to significantly change the way they operate coming out of the current downturn.
The same survey revealed that 58% of oil and gas executives agreed that COVID-19 has increased their investment in digital innovation. Digital transformation is the key to surviving in today's volatile business climate.
New, innovative technologies are being created every day in the oil and gas industry. Your organization is likely evaluating dozens of proposals from start-ups offering unique technology value propositions.
You might even be hesitant to begin, particularly if you've experienced the disappointing result from many other digital initiatives that either didn't demonstrate their promised value or couldn't operate at scale.
While many challenges face any oil and gas company's digital transformation, we've identified three things your team can do to accelerate your digital strategies.
1.Build operational trust in your digital initiatives
Digital transformation has been a buzzword in the oil and gas industry for decades. Many of your most senior operators and managers have likely experienced more than their share of top-down digital initiatives. New technologies are often forced upon operations teams without a clear path on how to implement them.
Your operations teams care about getting the job done right. Forcing new technologies into their workflow can create frustration and mistrust of both the technologies and the company leadership. The best way to ensure this does not happen is to bring all the stakeholders together from the beginning of a new digital project.
By creating a cross-functional team that includes team members from operations, engineering, IT, security, innovation, and management, you ensure that all parties understand the scope and purpose of new technologies. This level of insight will build trust and increase the transparency of your digital initiatives. It also helps create the necessary context for teams to understand how new technologies will change how they currently accomplish their jobs.
2.Centralize and contextualize your data
Like many organizations in the industrial space, oil and gas operations are plagued by trying to effectively optimize their daily operations and meet business targets using data sets from different field, plant, and office processes. With data coming from many disparate sources–many of them siloed and working with their own data management system–operations up and down the oil and gas supply chain struggle to ensure seamless information flow to understand and optimize their processes fully.
Digital technologies like the digital twin provide a common platform for data coming from multiple control systems. If properly selected and set up, a digital twin can incorporate data from across the operation's control platforms–most of which are stored and structured in their unique format–and present it in a standard format that is easily accessible and understood by all users.
The ideal digital twin solution incorporates the organization's performance data regarding operations, maintenance, supply chain, and other functions to create a virtual model of the asset. This virtual model gives all users a shared visual representation of an asset, using data that can be constantly updated and stored on a common platform. With this virtual view and consolidated database, the organization's teams can collaborate more efficiently to make process changes or upgrades that boost asset performance and lower operating costs.
3.Build a robust partnership ecosystem
Implementing sophisticated digital technologies into business and operating systems is a challenge for many companies. It requires a high degree of technical knowledge and specialized application expertise that many oil and gas companies may not already have in-house.
And for an end-to-end digital solution to work seamlessly with their different data sets and control platforms, companies will likely need to update or augment their existing technology stack–routinely and frequently. This represents a significant investment of time and capital for a company trying to do this with its current IT team.
As a result, most oil and gas companies will need to partner with multiple technology providers–each offering their own unique services and products–if they are to meet their digital transformation goals.
For example, some companies have incorporated services like Microsoft Azure ML Studio's drag-and-drop capability to build, test, and deploy machine learning models and the Kubernetes system to automate computer application deployment, scaling, and management. Companies will need to develop further partnerships like these to outsource their data management and digitization needs, which will help free up their IT, engineering, and operations teams to focus on their core strengths and drive process optimization in other value-added ways.
In addition, companies should invest in a platform that integrates these separate services and AI control applications into a single, seamless system, such as the Kelvin.ai platform. Indeed, most oil and gas companies already have some supervisory system to ensure that their digital strategies are being executed well to meet their business needs.
Get started with digital transformation today
Digital transformation is a must for every company today, including oil and gas companies just like yours. So, if you haven't jumped on board with data analytics and digital strategies, now is the time. Otherwise, you'll find yourself falling behind everyone else.
Luckily, we know exactly where and how you can get started: with an all-in-one platform that gives you more control over your projects and data.
Perhaps you don't currently have a platform or you're looking to make a change to something more effective? Look no further than Kelvin.
Our AI software platform allows you to build and manage control applications as you need–helping you quickly accelerate your company's digital transformation. Check it out today.